Try Amazon Prime 30-Day Free Trial
Fatimid Lustre Bowl Depicting a Lute Player, 11th-12th century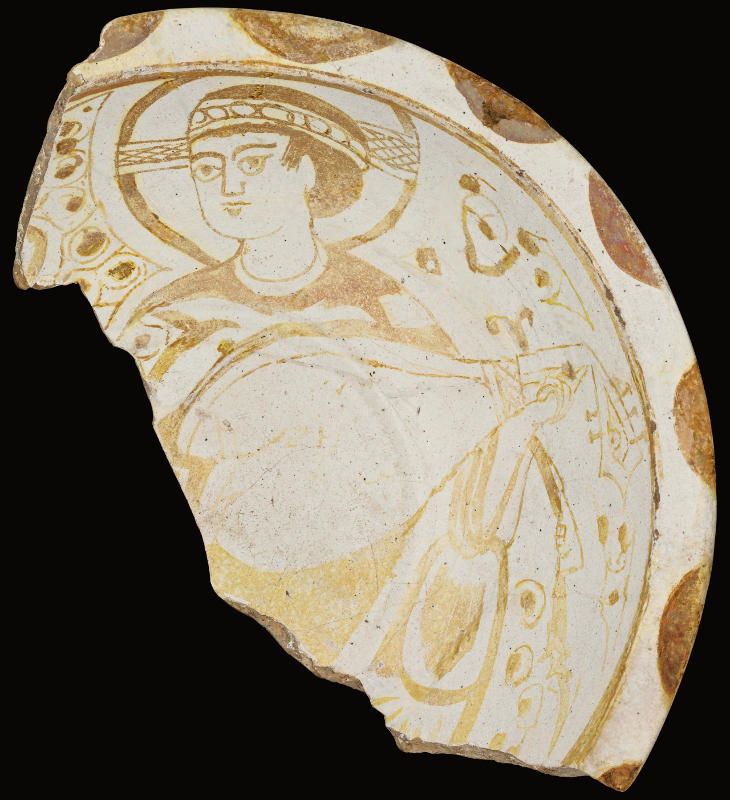 A larger image of this Fatimid Lustre Bowl Depicting a Lute Player Egypt, 11th-12th century.
A large and rare fragment of a Fatimid lustre bowl depicting a lute player, Egypt, 11th-12th Century.

The earthenware body painted with golden lustre over an opacified tin glaze, figural depiction of a lute player outlined by rounded halo, stylised peacock-eye motif visible to left of halo, detail of lute preserved with geometrical motifs emanating around the instrument.
23.5cm. max.
Source: Sotheby's. From the Harvey B. Plotnick Collection


Previous: Frieze of Hunters over the door of the Church of San Bernadetto, Brindisi, late 11th Century Next: Fatimid Painted Paper with Cavalryman, 10th - 12th Centuries, Keir Coll.


---

Back to Fatimid Illustrations of Musicians, Dancers, Revellers & Labourers