Try Prime Discounted Monthly Offering
Fatimid wooden plank with carved lion hunt, 11th century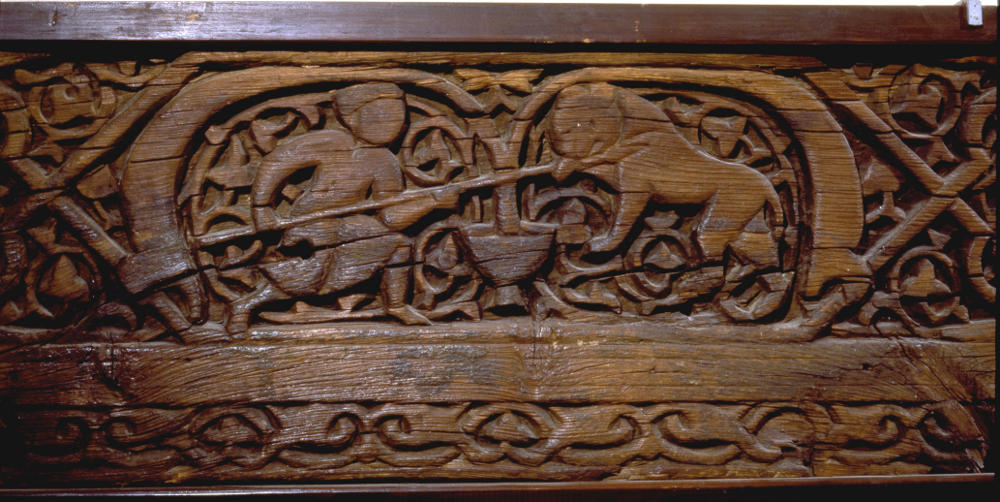 Wood plank with daily life scenes in the Fatimid court. Detail showing lion hunting. Originally used as decoration on the walls of the Western Fatimid palace such planks were re-used in the Mamluk period to cover the walls of the Mausoleum of Sultan Qalawin but installed reversed as fitting for a religious building.
Country of Origin: Egypt
Culture: Islamic.
Date/Period: Fatimid, 11th C AD.
Place of Origin: Cairo.
Credit Line: Werner Forman Archive/ Islamic Museum, Cairo.

Used as a source by Phil Barker & Richard Bodely Scott, for Saririya pikemen.


Previous: Fatimid Rectangular piece of wood with swordsmen, Museum of Islamic Art, Cairo Next: Fatimid wooden plank with carved dancer, 11th century, Museum of Islamic Art, Cairo


---
Fatimid Illustrations of Soldiers and Hunters, 10th - 12th Centuries