Ayyubid mounted hunter with spear on a Glass Water-Flask, Syria, 1250-60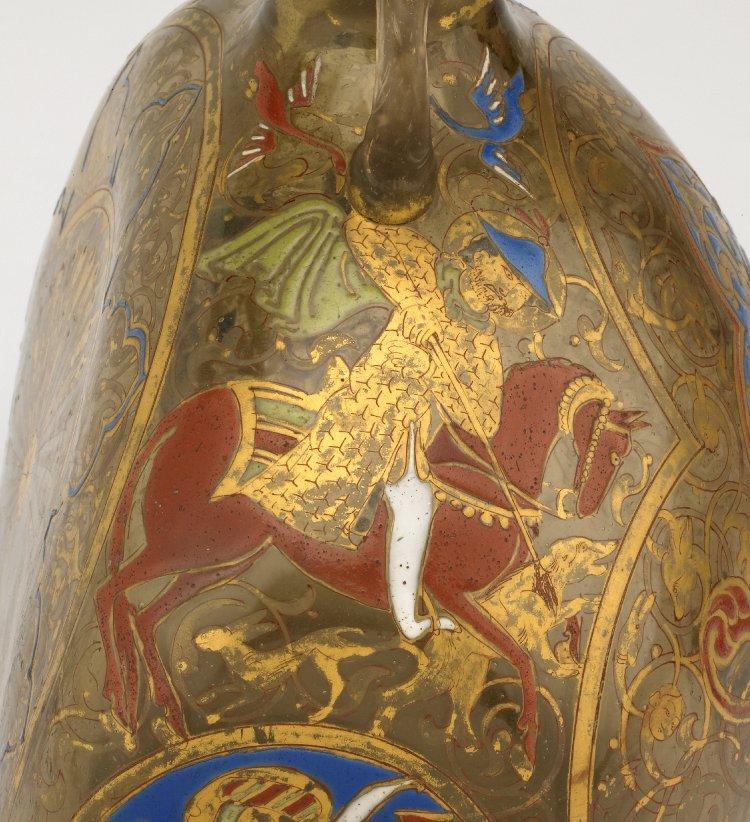 Object type: Water-Flask
British Museum number: 1869,0120.3
Description: Glass canteen; gilded and enamelled decoration.
Culture/period: Ayyubid dynasty
Date: 1250-1260 (circa)
Found/Acquired: Syria
Materials: gold, glass
Technique: gilded, enamelled
Dimensions: Length: 23 centimetres, Height: 23.2 centimetres, Width: 15.2 centimetres



---


Referenced as figure 131 in The military technology of classical Islam by D Nicolle
131. Enamelled glass flask, 1250-1260 AD, Syrian, British Museum no. 69.1.20.3, London.

---

A detail of the Ayyubid horseman with crossbow on a Glass Water-Flask, Syria, 1250-60
Back to Ayyubids on a Glass Water-Flask, Syria, 1250-60. British Museum 1869,0120.3