Kindle Unlimited Membership Plans
Illustration from
An Arabic Translation of the Materia Medica of Dioscorides
by 'Abdullah ibn al-Fadl, dated A.H. 621/ A.D. 1224
Iraq or Northern Jazira, possibly Baghdad
Purple betony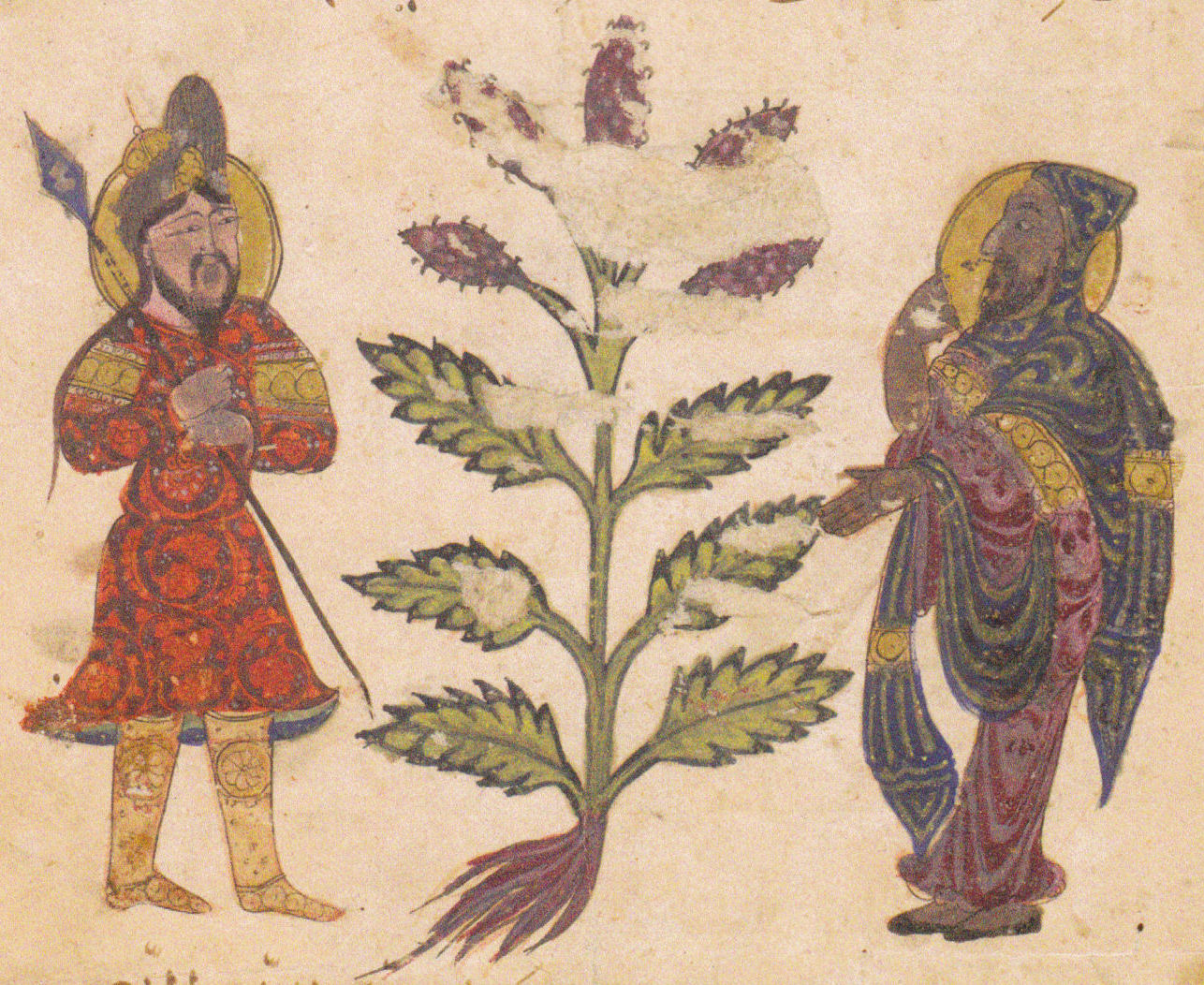 Source: Harvard University Art Museums




---


Referenced as figure 320 in The military technology of classical Islam by D Nicolle
320. Manuscript, "Allegorical figure of War," ʿAbdullāh ibn al Faḍl, 1222 AD, Irāq, Royal Asiatic Society, London (Mart).
p208 Vol. 1 Boots, or perhaps shin-covering horsemen's gaiters, known as khuff could have had some protective function (Figs. 157, 170A, 284, 320, 321, 346, 347, 349, 350, 351, 419 and 651). They were certainly wide and probably ended at the knees so that some weapons such as daggers and battle-axes could be held in them.34 Similarly the khuff was occasionally worn over saq leggings.35

34. Ibid., pp. 51-52; al Aqṣarā'ī, op., cit., p. 329; al Ṭabarī, op., cit., vol. II, p. 1093.
35. Usāmah ibn Munqidh, loc. cit.



Back to An Arabic Translation of the Materia Medica of Dioscorides


---