Try Amazon Prime 30-Day Free Trial
Sitting Surya, marble. Khair Khaneh, Afghanistan.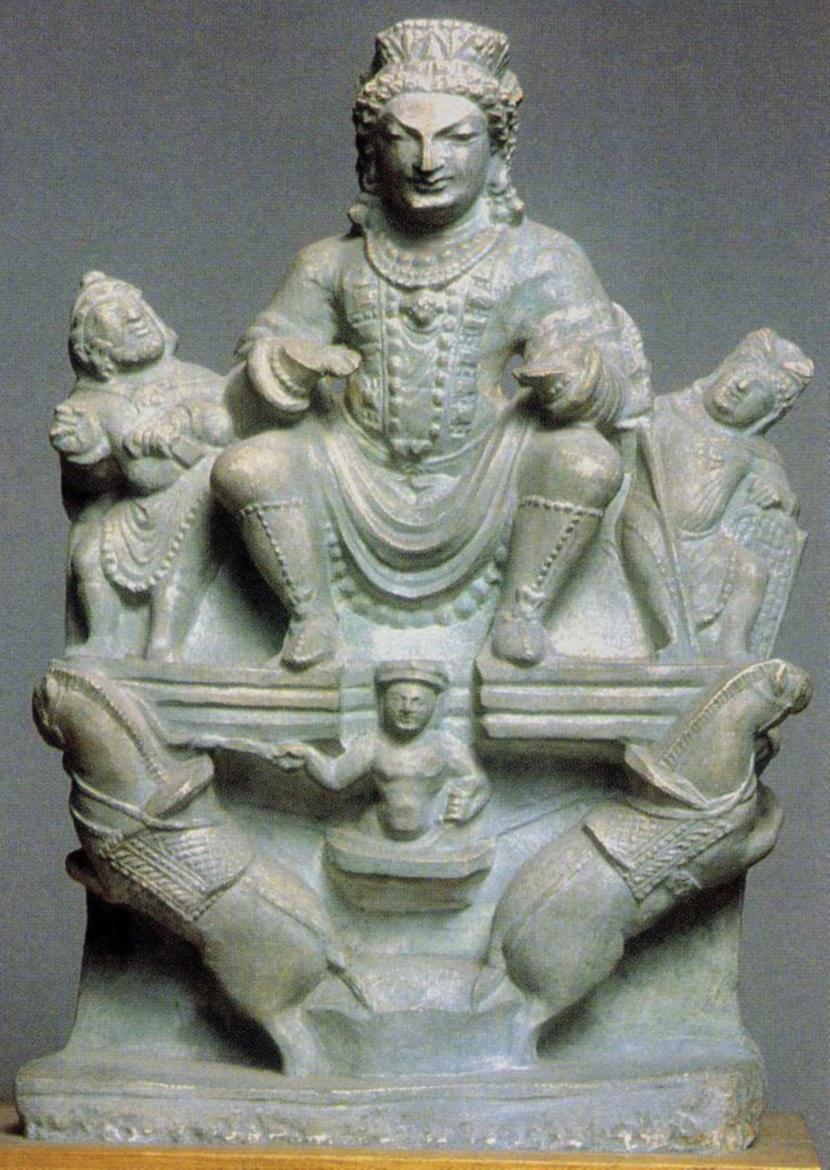 Fig. 32. Khair Khaneh. Afghanistan. Sitting Surya, marble.


Khair Khaneh
During excavations in Khair Khaneh (in 15 km north of Kabul) two marble Suryas ("the Supreme Light", in Hinduism the chief solar deity) were discovered, which date to the late 4th or first half of the 5th century AD. These Suryas (fig. 32) were formerly in the Kabul museum. One Surya is seated with horses and another one is standing with moustache and without his steeds, but he has two of his attendants – Pingala (on right side) and Dandi (left side).228
As noted by D. Stadtner: "The garments, boots, jewellery, and the sword scabbard and its strap are depicted in such rich minutiae to suggest that artists modeled their work on contemporary dress and fittings."229


228 Stadtner 2000, 37-40; On the dating these figures Bivar writes: "we need not press so early a date as the fourth-fifth century AD for the Khair Khaneh Suryas, yet at the same time should not bring them down so late as the period of the Hindu-Shahs": Bivar 2005, 323-324.
229 Stadtner 2000, 41.

D. Stadtner, Two Fifth-Century Bodhisattvas from Afghanistan. South Asian Studies 16, 2000, 37-44.
Source: pp.55-56, The Hephthalites: Archaeological and Historical Analysis, by Aydogdy Kurbanov



---


The left horse is referenced as figure 57 in The military technology of classical Islam by D Nicolle
57. Relief from Kutal Khayr Khānah, Idol of Surya, 4th (?) century AD, Sassano-Kushan, Kabul Museum (Hall).

---

See also the Moon chariot, 'Khusraw's Dial', Klimova, Perm region. State Hermitage Museum, St. Petersburg S-43.
Scythian, Saka and Sarmatian Illustrations of Costume and Soldiers and Pazyryk Culture, Yuezhi, Kushan, Parthian, White Hun, Hephthalite and Alchon Hun.
Plates with figures from Persia and Central Asia and bowls, cups, cameos, plaques, paintings, reliefs and textiles with similar iconography.