Tamara Talbot Rice
ANCIENT ARTS OF
CENTRAL ASIA

Tadjik Death Mask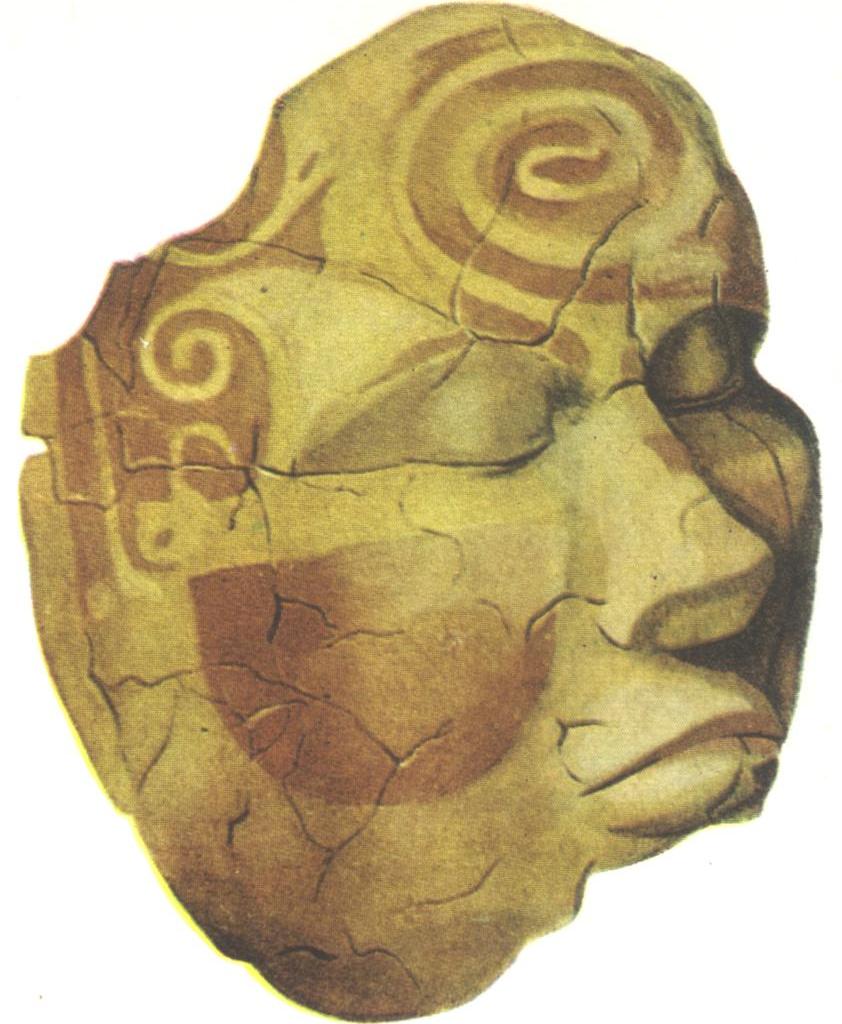 Illustration 41, p51 in Tamara Talbot Rice, Ancient Arts of Central Asia, 1965
41 Death mask from a Tadjik burial, painted perhaps to represent tattooing. Second century BC-first century AD
pp. 52-53
... By the third century BC people of Mongoloid race had come to live beside the Iranians. The features of the newcomers have been preserved for us in a series of some sixty masks (Ill. 41) which Soviet archaeologists have found in Tadjik burials dating from about the third century BC to the first century AD. Some of these masks are casts made from the faces of the dead, but others were modelled by hand; the vast majority of both types were painted with blue, red and green colours to indicate the pearl necklaces the women had been in the habit of wearing, as well as the eyelashes of the dead and lines on their foreheads, temples and cheeks. These may well represent tattoo marks. Tattooing cannot have been uncommon at that date in Siberia for in the fifth century BC at least two of the Pazyryk dead had had their bodies entirely covered with markings. Certain of the Tadjik burials also contained scale armour made not of metal but of stone sections held together by straps; larger sections of similar stone particles were used to make their helmets. These were decorated with figures of real and imaginary animals of Scytho-Siberian appearance, which were doubtless invested by their wearers with magical attributes.

41 Death-mask: painted clay. Tadjik. Second century BC. Photo: John Webb

Back to the smaller image of thisTadjik Death Mask. Second century BC-first century AD.


---