Amazon Prime Video Channels Free Trial: BFI Player
Critically acclaimed and classic movies, hand-picked by the British Film Institute
Painted vase from the Buddhist monastery in Antiochia Margiana, Merv, 5th-6th century

A larger image of the Painted vase from the Buddhist monastery in Antiochia Margiana, Merv, National Museum of Turkmenistan, Ashgabat
Source: Unesco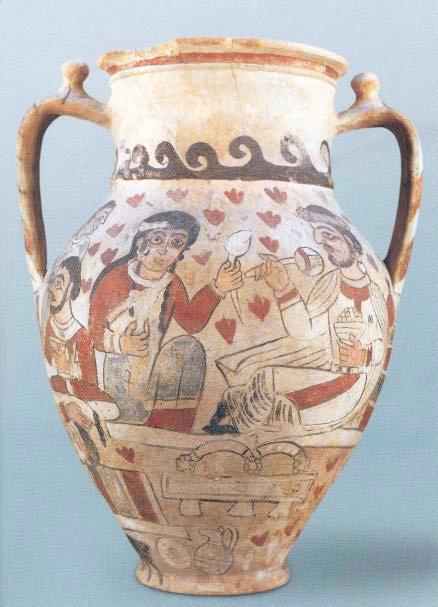 A larger image of the Painted vase from the Buddhist monastery in Antiochia Margiana, Merv, National Museum of Turkmenistan, Ashgabat
Source: Ancient Cities Of Merv, Handbook For Teachers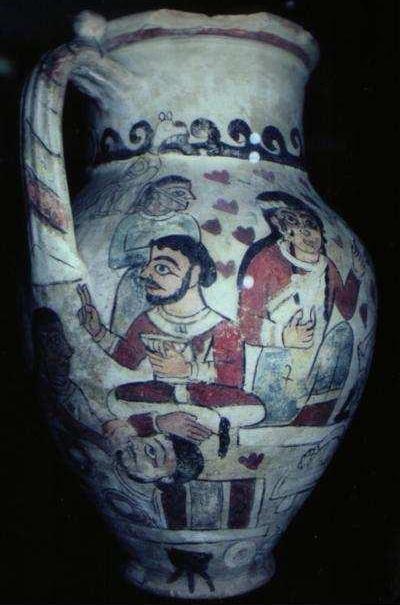 The Merv Vase. National Museum of Turkmenistan, Ashgabat.
Fig. 34. The Hephthalites: Archaeological And Historical Analysis by Aydogdy Kurbanov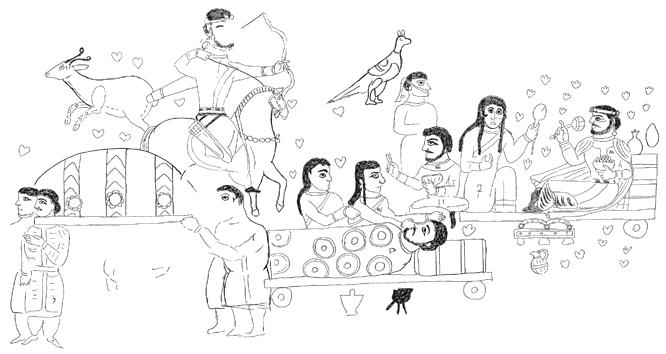 Fig. 1 in "The Painted Vase of Merv in the Context of Central Asian Pre-Islamic Funerary Tradition" by Matteo Compareti in The Silk Road, Vol. 9 (2011)

The well-known Merv vase (fig. 34, 2) (height 46 cm), found in excavation of the Buddhist temple near the broken head of a Buddha in ancient Merv contained a Sanskrit manuscript and is dated to the 5th - 6th centuries AD. It is a wide-necked container with two oval handles, with small knobs on the upper part. The entire body is painted and shows the life of an aristocrat. The scene can be divided into four parts: the first scene of the funeral, the second scene of the hunt, the third scene disease and the last, - a scene of burial of the personage.244

244 Кошеленко 1966, 92–105; Пугаченкова 1967, 91- 95; Пугаченкова/Ремпель 1982, 114-115.
The Hephthalites: Archaeological And Historical Analysis by Aydogdy Kurbanov



---


This vase is also thought to show Zoroastrian religious rites.

---

See also The Strelka dish a Sasanian Plate of Khusrau I with his Court, 6th century AD
The Tcherdyne Dish, 5th or 6th-7th centuries AD
Orlat Battle Plaque, early Sarmatian [Kangju (K'ang-kiu) or Yuezhi] or Hun [Tashtyk, "White Huns" - the Hephthalites]
Other Ancient Illustrations of Costume & Soldiers