Try Audible and Get Two Free Audiobooks
Colonel James Skinner in Tazkirat al-umara
by Ghulam Murtaza Khan, India, 1830.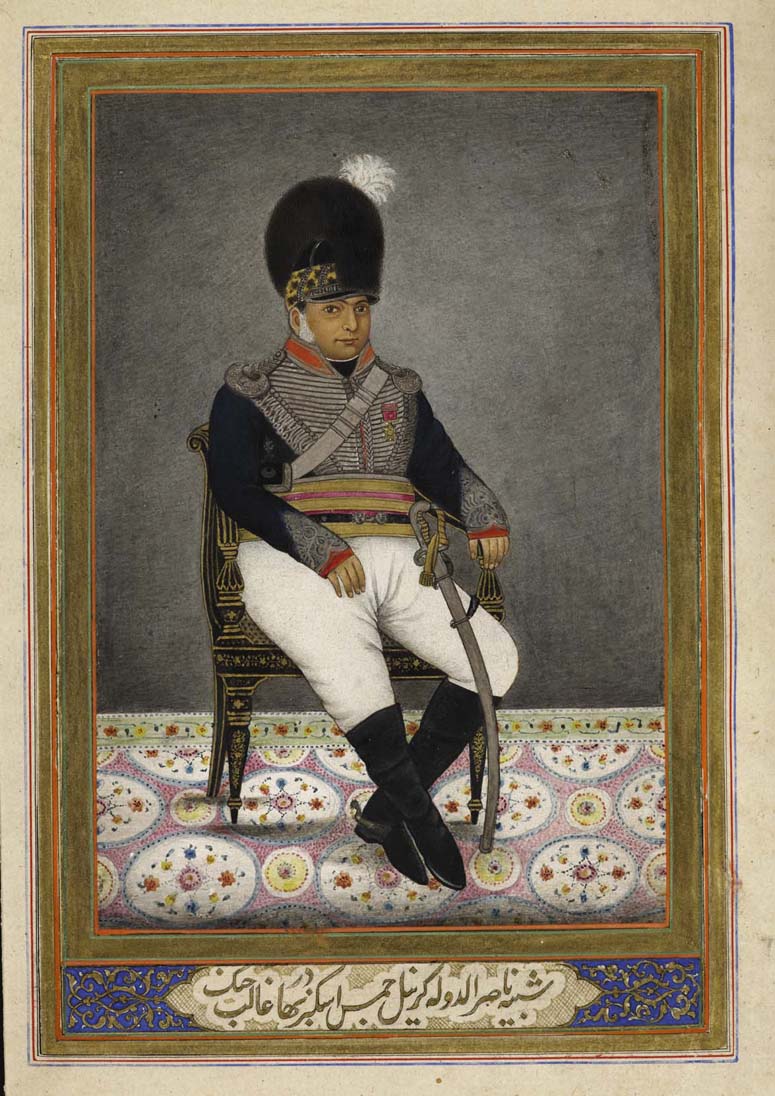 Colonel James Skinner (f.4a) in Tazkirat al-umara, historical notices of some princely families of Rajasthan and the Panjab, written for Colonel James Skinner 1830 Watercolor and body color on paper H. 11 13/16 × W. 8 1/4 in. (30 × 21 cm) British Library, Add.27254

This image of Colonel James Skinner is the frontispiece of his album of images depicting the noblemen of the Delhi region. Skinner's services for the Mughal Emperors led to his being given the title Nasir ud-Daulah Colonel James Skinner Bahadur Ghalib Jang. The people of Delhi shortened this to Sikandar Sahib, for the populace of the Mughal capital saw him, it was said, as the reincarnation of Alexander the Great. It was probably Ghulam Murtaza Khan, a member of one of the family of painters of Delhi artists that both Skinner and William Fraser employed, who painted this image of Skinner sitting resplendent in full cavalry uniform on a Georgian chair.
Source: Ghulam Ali Khan at Asia Society


Previous: A Sikh raja in audience, c.1830, India.
Next: Two mounted soldiers exchanging fire, c.1830, India.


---

Other 19th century Indian Illustrations of Costume & Soldiers