Prime Student 6-month Trial
The MILITARY COSTUME OF TURKEY.
PUBLISHED BY THOMAS McLEAN JANUARY 1, 1813
From drawings by Octavien Dalvimart (d'Alvimart), engraved F.H. Clark



PLATE I.
GRAND VIZIER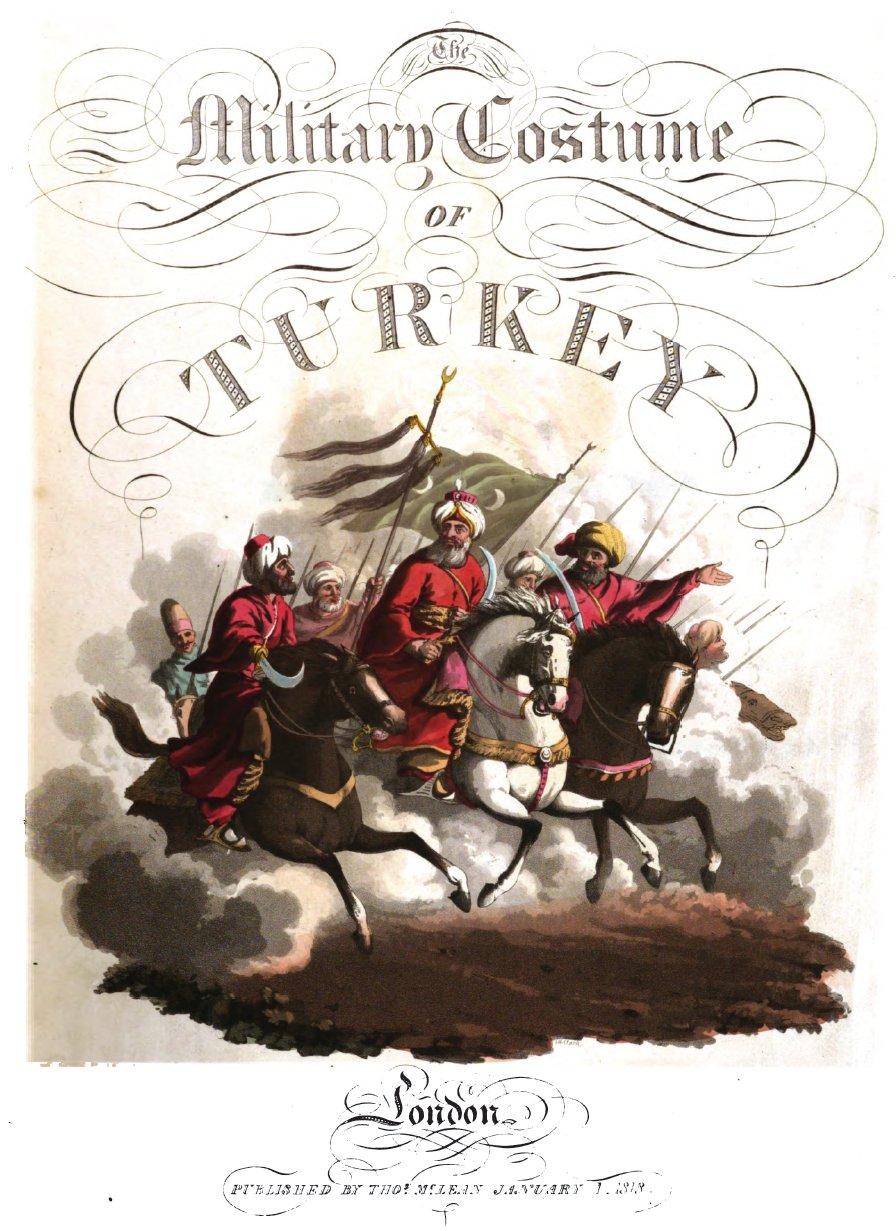 THE Grand Vizier ranks immediately after the Grand Seignor; his ample power extends to every department of the state, and he is also the Generalisimo of its armies when he takes the field, his, dignity is enhanced by the attendance of all the ministers, who, by removing from Constantinople, would seem to carry with them the very seat of empire, were not substitutes appointed who reside in the capital, and answer to the Sultan for the due execution of their duties.
When the Grand Vizier assembles an army, the different Pachas choose out such of the Janizaries in their respective provinces as are fittest for the campaign, register their names, order them an allowance for their journey, and send them to join the army; the Timariots also who are possessors of a sort of fief held by military service, send the quotas of soldiers which their tenure oblige them.
The katcherif, or imperial mandate, by which a war is proclaimed, invites all true believers, able to bear arms, to unite under the standard of the faith to combat his enemies. The sacred standard, named Sandjakcherif, or the standard of the prophet, is of green silk, and is carried to the army with great ceremony.
The Grand Vizier is represented in the vignette title on horseback, at the head of his army, which is on a march.

Next: Military Costume of Turkey, Plate 2, Capitan Pacha
Back to Illustrations after d'Alvimart in McLean's The Military Costume Of Turkey


---