Amazon FreeTime Unlimited Free Trial
Illustration from the manuscript of the Romance of Varqa and Gulshah, c1250.
FIG. 10.-22, 21b: Gulshāh découvre son visage; en face Rabī' sur le cheval, derrière lui Warqah, mi-nu et lié; fond de couleur violette contenant des figures et ornements de la même couleur, mais plus claire.
FIG. 10.-22, 21b: Gulshāh uncovers her face; facing Rabī' on the horse, behind him Warqah, half naked and bound; purple background containing figures and ornaments of the same colour, but lighter.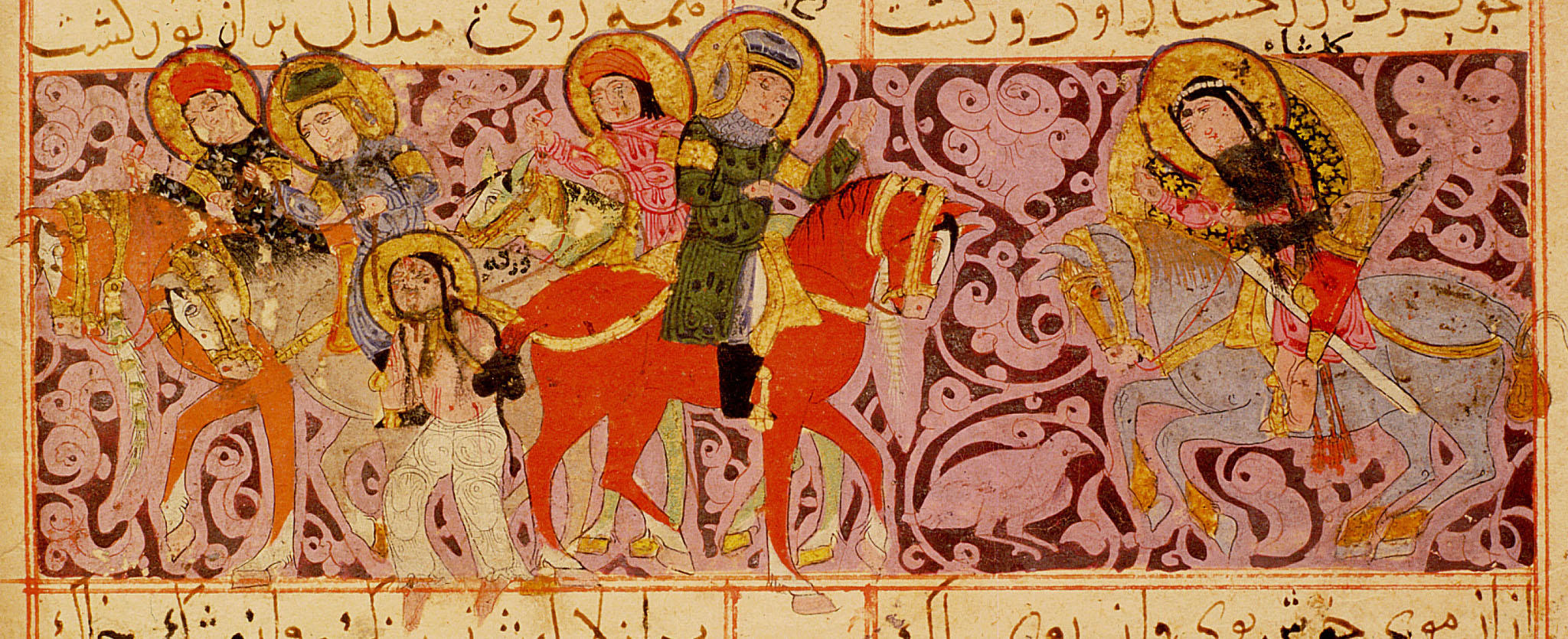 f.22/21a. Gulshah (right) disguised as a man, uncovers her face in front of the kidnapper Rabi.
Behind him is her defeated lover Varqa, wounded and bound.


Referenced on p.22, God's Warriors, Knights Templar, Saracens and the Battle for Jerusalem by Helen Nicholson & David Nicolle:
'Gulshah arrives to remove her veil', in a superbly illustrated copy of the Warqa wa Gulshah, a Persian epic poem. Made in western Iran, Azerbayjan or eastern Turkey, probably in the 13th century, it shows the arms, armour and costume of the Turkish military elite. (Topkapi Library, Ms. Haz. 841, p. 131, Istanbul)


Next: Gulshah kills Rabi with her lance
Back to the Coloured Military Illustrations from the Romance of Varqa and Gulshah
Back to Varqa wa Gulshah, page 3


---